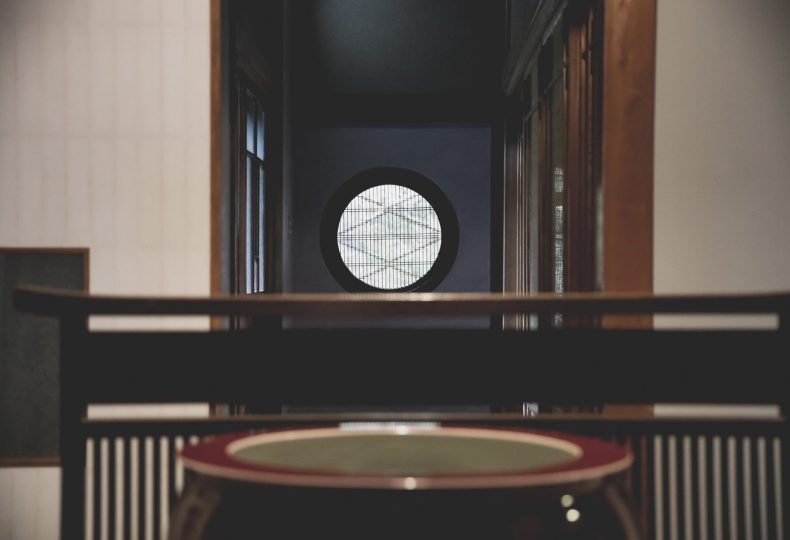 【Minobu Town, Yamanashi /1-night 】 Washi paper making &
Kakurinbo temple stay experience
CONCEPT
Experience 800 years of history
Minobu is a town with a history of Buddhism
from more than 800 years ago
In this tour, we will take you to places away
from the usual sightseeing spots and let you experience more
local side of Minobu
OVERVIEW
Destination
Minobu Town, Yamanashi Prefecture
Period
2days and 1 night
Point
・Stay at a historic temple
・Unique cultural experiences
・Traditional Japanese meals
Fee
43,000~(tax included)
INTRODUCE
【RECEPTION】The Place of Beginning
Your journey begins at the Guest House Ebisuya, a 90-year-old house
that has been restored to its former glory
Please spend a relaxing time in the local way of life and the historical architectural technique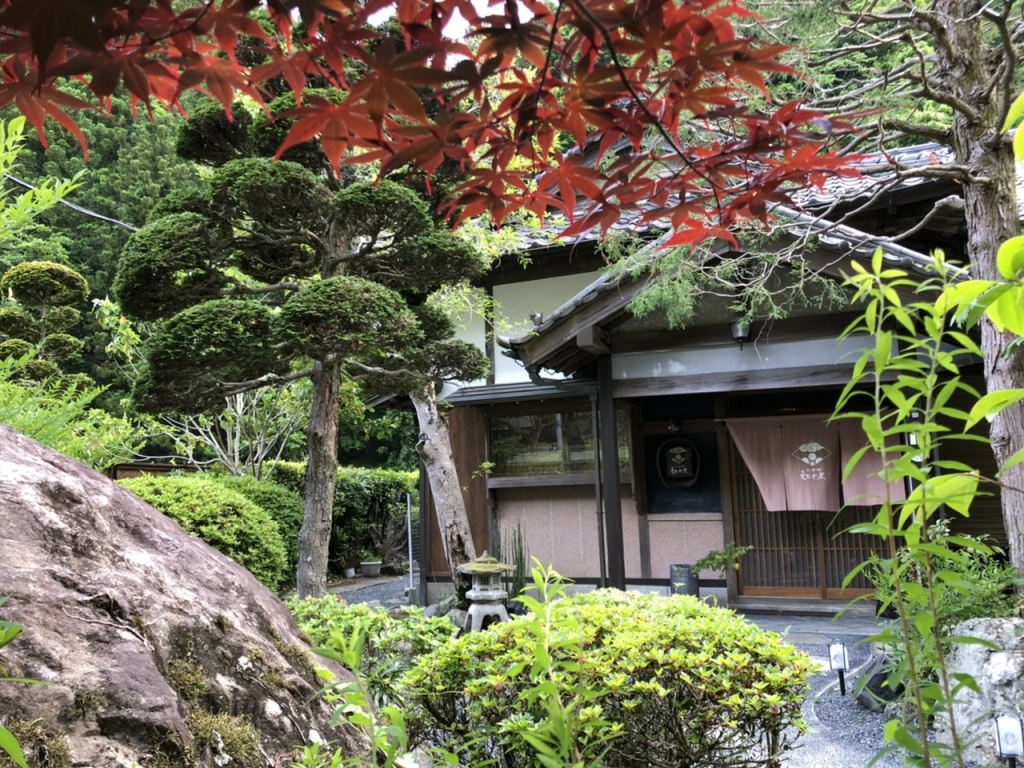 Ebisuya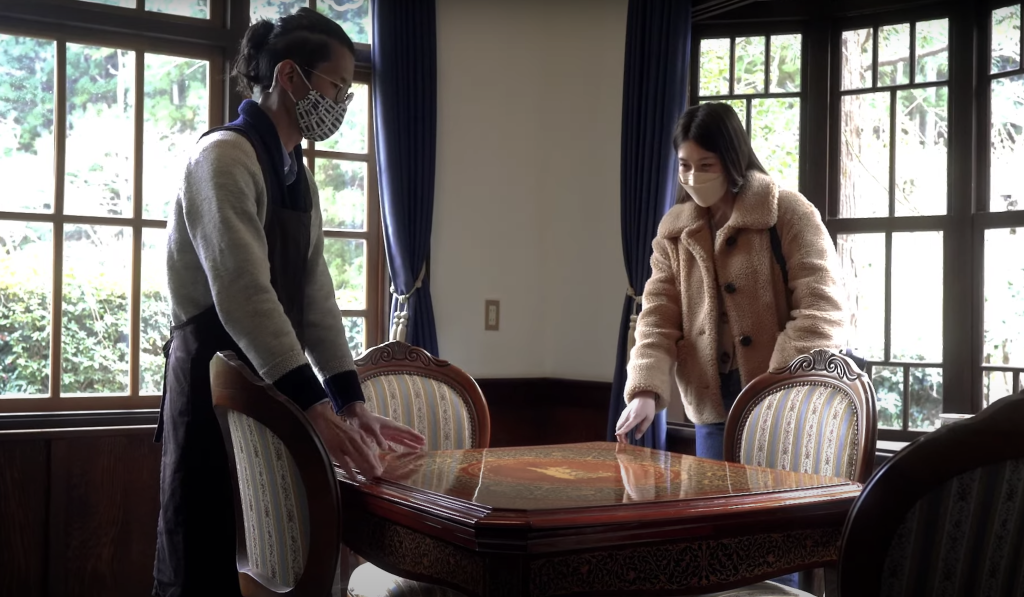 Check Point
・Reception
・Traditional Building
・Cultural Assets
・Relaxation time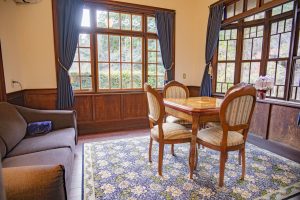 【Description】
This tour will start from the Guest House Ebisuya.
You will be briefed about the area in the relaxing air surrounded by mountains.
【ACCOMMODATION】Stay at a Temple
There are 20 Shukubo still operating in the area
In this tour, you can stay at "Kakurinbo" which was built in 1499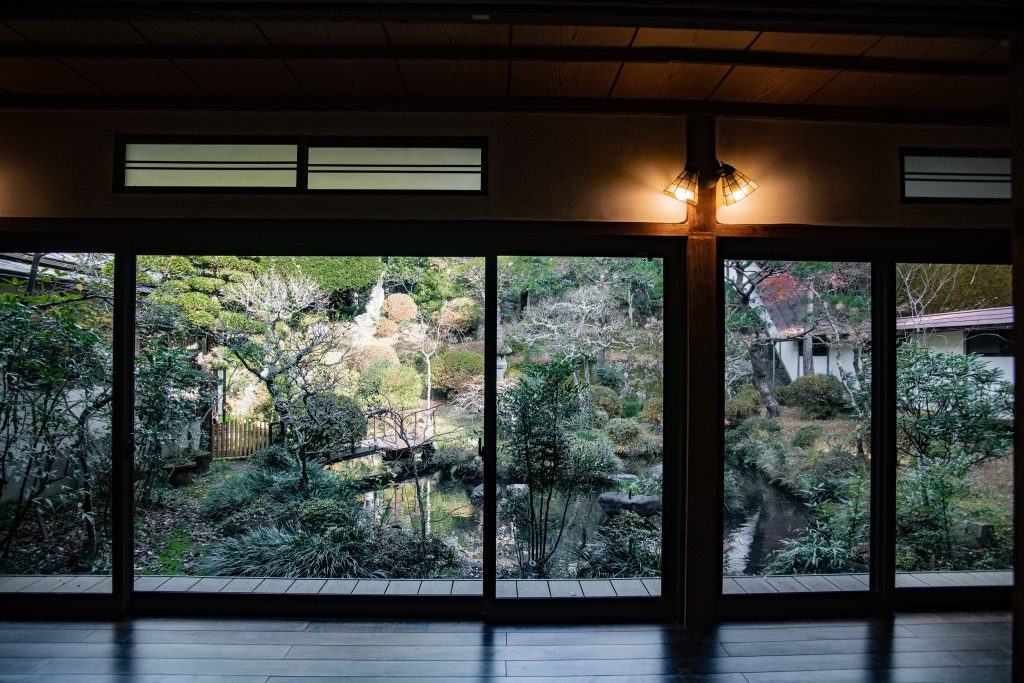 KAKURINBO-Temple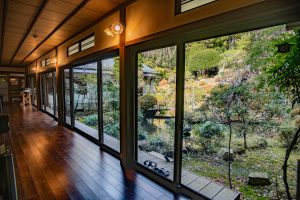 Check Point
・Historical building
・Traditional experience
・Vegetarian meal
・Relaxation Space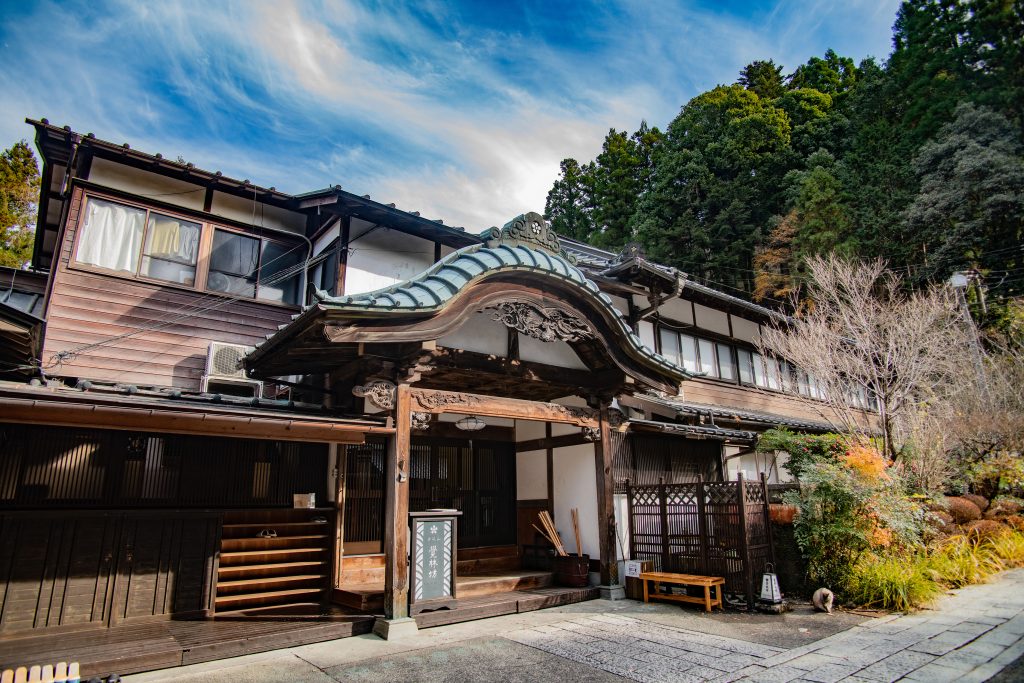 【Experience】
・Tea ceremony experience
・Inkstone digging*1
・Sutra copying experience
*1: Making charcoal for calligraphy
【EXPERIENCE】Traditional Cultural Experience
Traditions and cultures passed down by people over hundreds of years
Enjoy a rare experience in a tranquil setting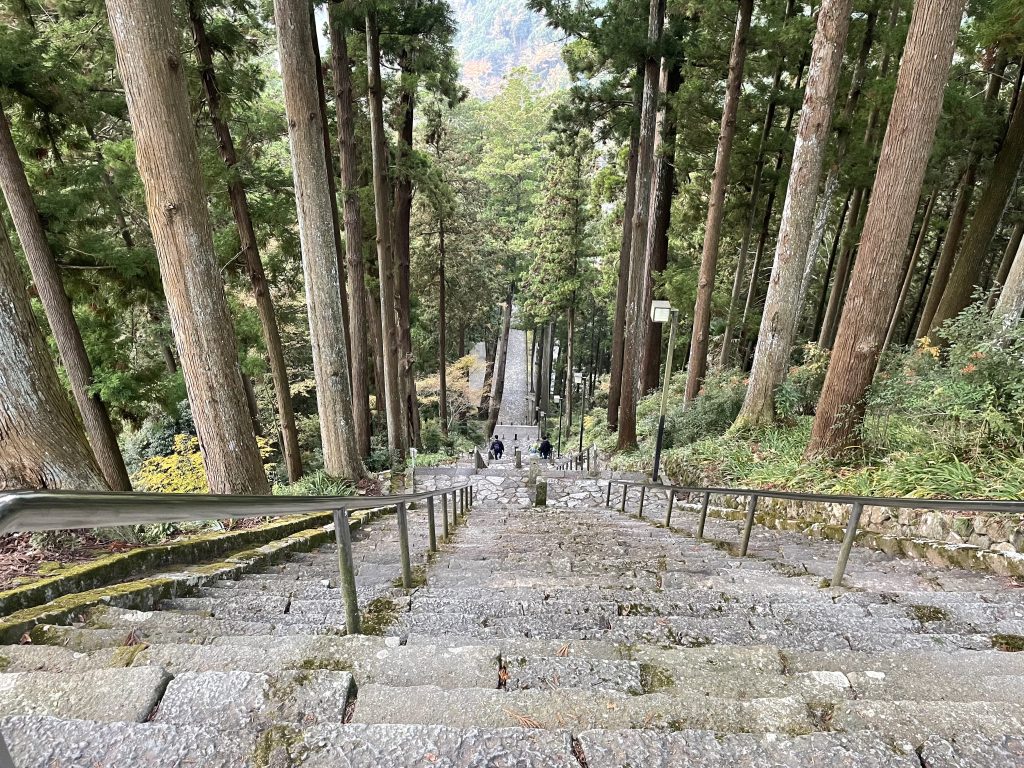 Washi making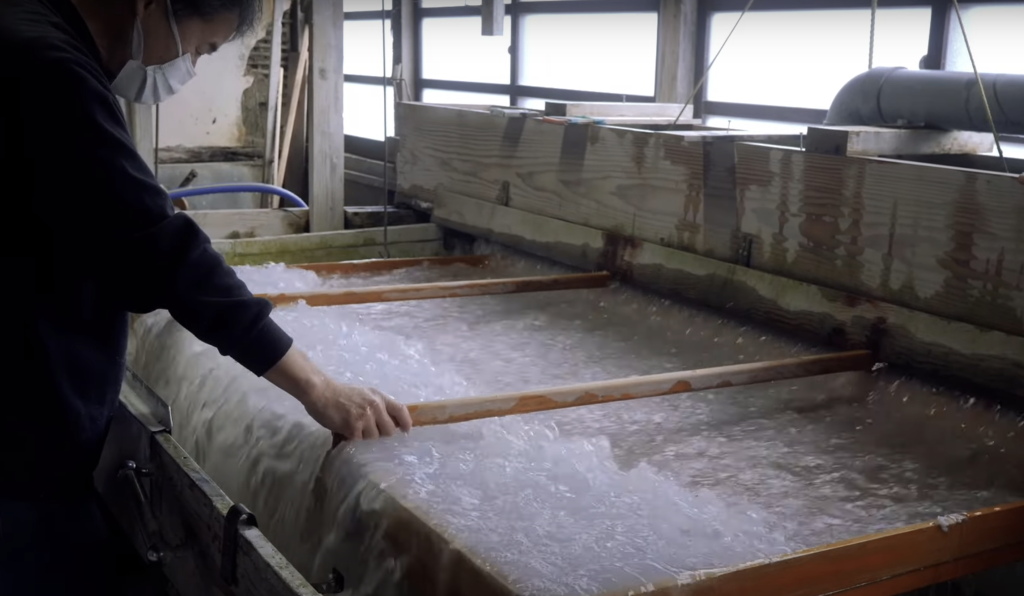 Check Point
・Traditional crafts
・Souvenir sales
・Washi gift
・History study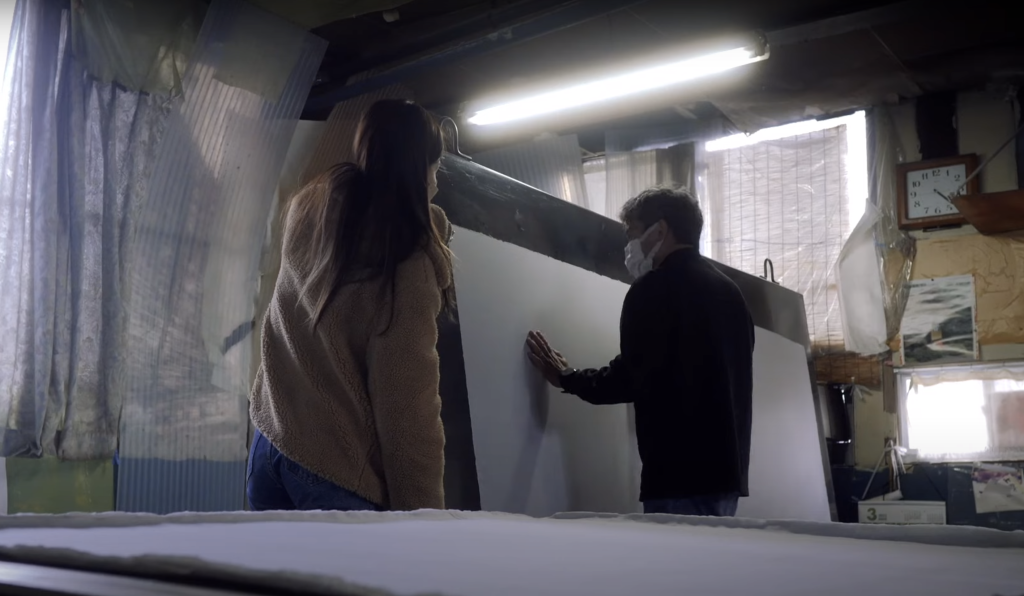 【Description】
The Nishijima area is located about 30 minutes by car from Minobu-san.
It has been known as a production area of Japanese paper since olden times.
Shoji screens used in the inns and paper
for sutra chanting are still handed down in the area even after a long time.
【Other】
We can send the paper to your home by post.
Please be careful about the time if you are traveling by car.
Cultural experience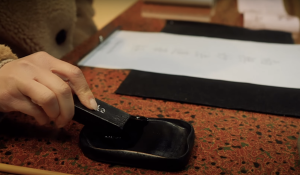 Check Point
・Selected by each Temple
・Historical study
・Traditional experience
・Shugyo experience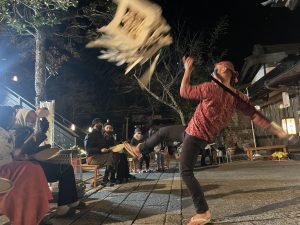 Temple Yoga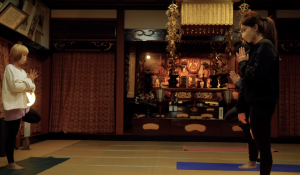 Check Point
・Unique experiences
・Relaxation
・Morning activities
・Mindfulness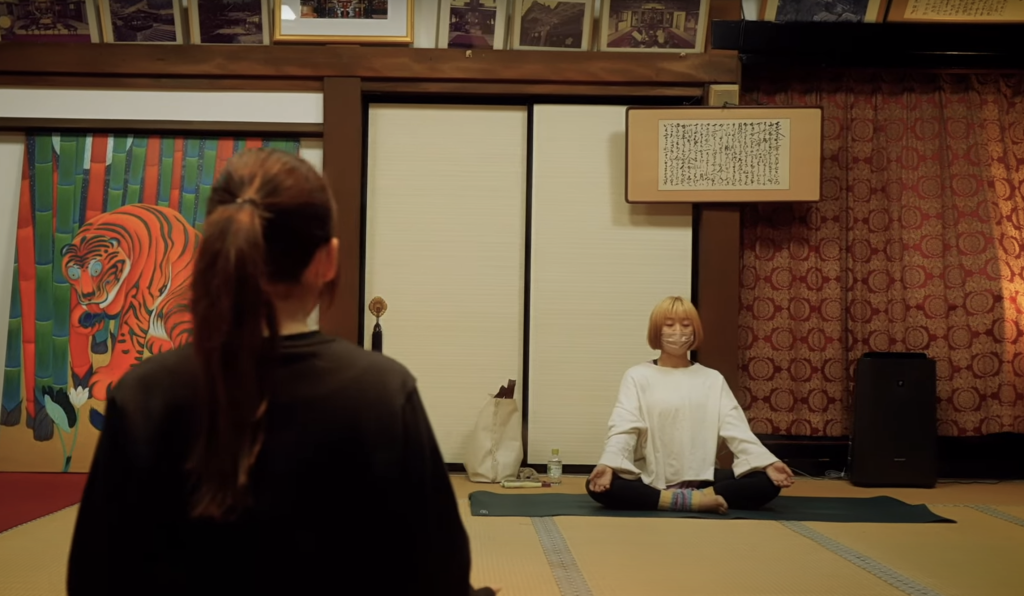 【MEAL】Local Specialties Cuisine
The restaurant offers creative vegetarian Japanese,
local specialties of Minobu Town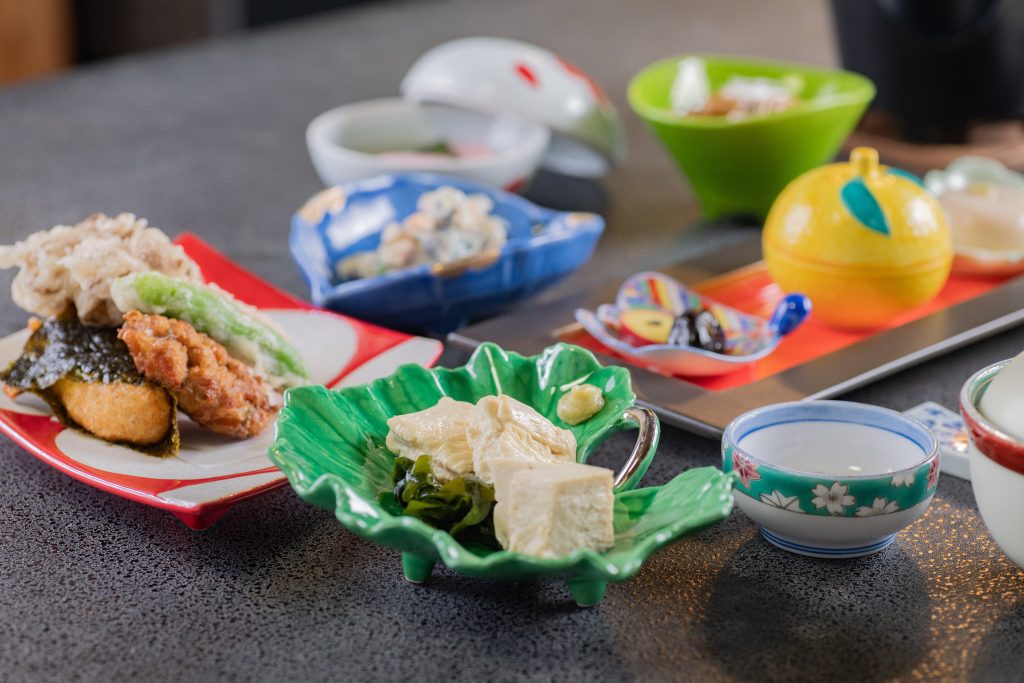 Vegetarian cuisine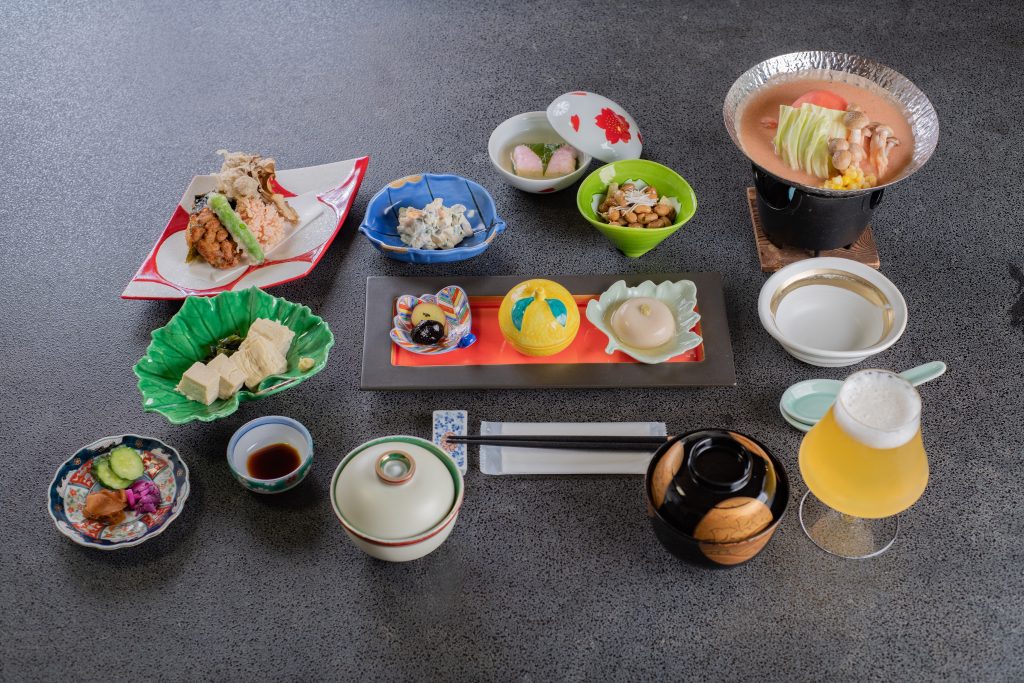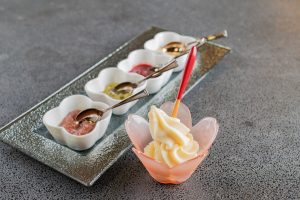 | | |
| --- | --- |
| 【Meal Itinerary】 | 【Location】 |
| Dinner (Day1) | KAKURINBO-Temple |
| Breakfast (Day2) | KAKURINBO-Temple |
| Lunch (Day2) | Agricultural Cafe Zencho |
ITINERARY
<Day1>
Time
Visiting Place
Working item
Remarks
14:00~14:30
Ebisuya
Tour Description
movement
taking a taxi
15:00~16:30
Yamaju Paper
Japanese paper
making experience
movement
taking a taxi
17:00
KAKURINBO
check-in
18:00
KAKURINBO
dinner
19:30
KAKURINBO
Festival Experience
When it rains: Abort
21:00
KAKURINBO
free time
<Day2>
Time
Visiting Place
Working item
Remarks
movement
walking
SS: 5:30 a.m.
AW: 6:00 a.m.
Kuon Temple
Shugyo experience
free participation
7:30~8:30
KAKURINBO
morning yoga
10:00~11:00
KAKURINBO
Cultural Experience
Choose one from the menu
when you register for the tour
11:45
KAKURINBO
Check-out
movement
Pick up from Kakurinbo
12:00~13:00
agricultureCafe Zencho
Lunch
Ebisuya
farewell
NOTES
【Basic Package】
・Amount: ¥43,000 (tax included)/person
・Accommodation: Kakurinbo Temple
・Experience options for the second day: See the introduction in the Shukubou column.
【Option】
・Additional English interpreter: ¥6,000/person (tax included)
*Interpreter will accompany you to the reception desk at Ebisuya and the Washi paper-making experience.
【Access】
■Express Bus from Tokyo: Approx. 3 hours from Basta Shinjuku
■Rent-a-car from Kofu Station: Approx. 1.5 hours
*10 minutes by car from Minobu Interchange
■Bus or Taxi from JR Minobu Station: Approx. Approx.
10 minutes by bus or taxi from JR Minobu Station.
If you are coming by highway bus,
it is a 10-minute walk from the nearest bus stop.

【Meeting place at the beginning of the tour】
・ Ebisuya
3955 Minobu, Minobu-cho, Minamikyoma-gun, Yamanashi
*10-minute walk from the nearest bus stop for those coming by highway bus.
【Payment Method】
・Credit Card

【Reservations method】
We do not accept instant reservations. We will check the availability of each facility after your application and will contact you by e-mail to let you know whether the reservation is possible or not.
【The tour fee includes the following】
Experience
Cost of the experience as stated in the itinerary
*Insurance for each experience is included in the experience fee
Meals
・Dinner (Day 1)
・Breakfast (Day2)
・Lunch (Day2)
Accommodation
・Accommodation fee for Day1
Transportation
・Taxi from Ebisuya to Yamanaka Paper (Washi paper making experience)
【The tour fee does not include the following items】
Meals
・Meals other than the above (drink menu, etc.)
Accommodation
・Overnight stay at facilities other than the designated ones and the designated date
Transportation
・Transportation to the meeting place
・Transportation from the meeting place
【Flow to Participation】
Registration (from the button at the bottom of this page) ↓
After your application is completed,
we will contact you (via email) regarding the payment of the fee.↓
Payment (Please pay by the payment due date) ↓
After confirming the payment of the fee,
you will be notified of the completion of registration (by e-mail from us) ↓.
We will contact you (via email from us) by the application deadline
to let you know if the event will be held or canceled ↓.
Meet at the site on the day of the event

【Other Information】
Capacity
・2~10 people

Dates
・April 2, 2022 (Saturday)~December 26, 2022 (Monday)

Minimum number of participants
・2 people

What to bring
・Change of clothes during your stay (yukata are available)
・Athletic clothes (for yoga)
・Warm clothes (for morning work)
・Umbrella
・Identification card

Eligibility
There is no age limit for participants.
Please inform us if you are in poor health, have a disability, are pregnant, use an assistance dog or require any other special consideration.
The Company will comply with such requests to the extent possible.
Any costs incurred by the Company in taking special measures for the customer based on the customer's request shall be borne by the customer.

Tour guide
・Not accompanied by a tour guide.
We will leave the activities in the area to the passengers themselves.

Other Notes
・We will provide a private room for each group of participants.
・There is no child charge for this tour.
・The price does not include the cost of transportation from your home to the destination and back and car rental at the destination.
・If you have any food allergies, please indicate them in the remarks column when you apply for the tour.
・If you wish to cancel the tour after payment, please contact Hyakusenrenma Co.
・The tour will be held even if it rains.
・Please contact us if you are going to be late for the tour.
・If you do not contact us, we may not be able to carry out the tour.
・Please note that we do not have English-speaking staff on-site or at the contact point.

Infectious disease control
We ask for the cooperation of all participants in preventing the spread of new coronavirus infections.

Cancellation Policy
・Cancellation before the tour start time (14:00 on the day of the tour): 100%
・Cancellation after the tour start time (14:00 on the day of the tour) or no-show: 100%
・Cancellation 20 days to 8 days before the tour: 20%
・Cancellation 7 days to 2 days before the tour start time: 30%
・Cancellation the day before the tour start time: 40%

About your inquiry
Please contact the Hyakusenrenma Co., Ltd. listed below for the tour itinerary, etc.
mail:support@stayjapan-tours.com(Attn: SHIMIZU)